Join us on 24 July 2021 between 11h00 and 15h00
Our Summer Party is fun for all the family, even those with 4 legs!
​
This year we're welcoming even more local artisans and businesses so you can discover their amazing products and services.
​
Drinks are on the house - with chilled white and rosé wine available along with a selection of soft drinks.
​
Bring a picnic to enjoy in the shady olive grove or buy one of our Hotdogs or Notdogs* to enjoy with your glass of wine.
​
The entrance fee is just 10€ a family and all profits go to helping animals in need on the Riviera.
​
For venue details and directions, go to the bottom of the page.
​
*Notdogs - vegetable 'sausages' suitable for vegetarians.
​
FUN AND GAMES
For the HOOMANS there will be
- An Egg and Spoon Race
- A 3 legged Race
- A Sack Race
- Children's Colouring Competition
- Guess the name of the HUGE cuddly toy
- Our Famous - Tennis Ball Treasure Hunt!
​
For our furry friends there will be
- A Fancy Dress Competition
- The Rover Return Dog Bar
- Waggiest Tail Competition
Judge Rob Harrison!
We're very pleased to announce that our party will be opened by Rob Harrison of Riviera Radio. Rob is famous for The Full English Breakfast Show and will be bringing his critical eye to the party to judge our competitions!
Our MC for the day is Dave Phillips, of Dave's Trivia Night. Dave will be making sure we're all lined up straight for the races and that our furry friends aren't running off with the tennis balls during the Treasure Hunt!
Good Luck with that Dave!
Refreshments
​
We provide free wine and soft drinks.
​
Bring along your own picnic or buy one of our Hotdogs or Notdogs*
​
They'll be served with all the usual extras (or not if you don't want them!)
​
Your furry friend can enjoy a drink and nibbles at The Rover's Return dog bar
​
*Notdogs - Vegetable 'sausages' suitable for vegetarians
Local Artisans, businesses and stalls
​
We are delighted to welcome back some excellent local artisans and to welcome some new businesses who are supporting our association.
​
Gillian Balcombe makes delicious cakes and other bakes. This is Gillian's second year at our party and we're all looking forward to some Lemon Drizzle Cake! Find out more about GillyB's Bakery on her Facebook page.
​
Deborah Page runs La Patte Verte. Her fabulous business sells natural and bio products for dogs which were a great hit at our party last year.
​
Karen September runs Happy Dog MC and was in great demand last year from all our dog owners. Karen is a kind and calm animal behaviourist.
​
Antje Wellman has recently set up her Zero waste and vegan product company - Nagini Shop and has the cutest little dog, who is the star of her website!
​
Bruce Smith is a local photographer, based in Monaco, who does wonderful portraits.
​
Geraldine Boquet from OREA Education Canine is a dog trainer and can give you some hints and tips if your pooch gets into a pickle sometimes!
​
Patty Meuris is a local jewellery maker and you'll love her wonderful handmade pieces.
​
Françoise from Education Canine Pif et Pattes will be coming along with an agility course for our dogs!
It is always a lot of fun - and also chaos - no experience necessary but get your dog in training now and the glory could belong to him or her on the day!
​
​
On the FRA Merchandise Stall you'll find branded T-Shirts and car stickers, along with lots of other goodies to buy.
​
Our FRA Bric-a-Brac stall has a selection of pre-loved items for sale from just 1€.
​
Last but certainly not least, you can buy tickets for our FABULOUS FRA Tombola.
Always one of the most popular attractions at our events, our tombola offers numerous chances to win a super prize.
​
Tickets are 2€ each or 6 for 10€.
​
The draw will be made at 14h15.
​
​
​
​
​
Colouring Competition.
Open to children of all ages (3 categories - 6 and under, 7 to 12 and 13 and over)
Download their chosen template by clicking on the chosen image
Bring the coloured in picture along on the day or come along and colour one in with us!
Pictures and pencils will be provided on the day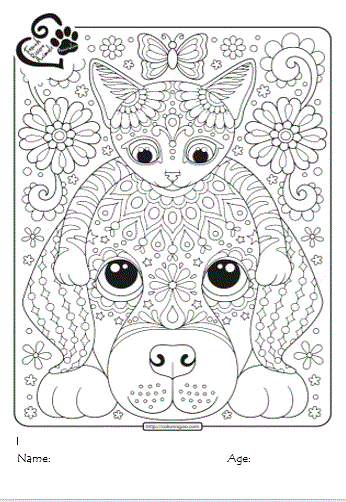 Our Summer Party is taking place in the grounds of a private house in Chemin de Bruguet, 06560. There is parking close by.
Follow our direction signs on the day or download our map and instructions by clicking on the map image